Welcome to the legal practice of Daniel E.P. Bausher. His more than 40 years of experience in personal injury law speaks of his commitment to providing clients with quality legal service. We know that you have certain expectations regarding the level of service your lawyer provides and Dan strives to exceed those expectations. As a client, you should be treated with consideration and respect, which is why he has received an AV® Preeminent™ rating by LexisNexis Martindale-Hubbell, an objective indicator of a lawyer's high ethical standards and professional ability, generated from evaluations of lawyers by other members of the bar and the judiciary.
Philosophy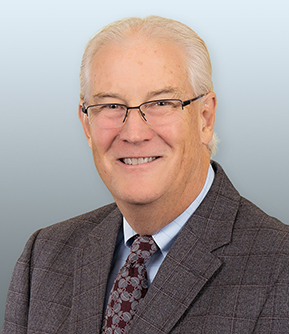 I believe that you don't just need a lawyer — you need the right lawyer! Focusing my practice on personal injury law offers clients in central and eastern Pennsylvania a distinct and unique advantage over firms which practice in a wide range of areas. I know personal injury laws andknow how these laws affect you. I have the experience and ability necessary to successfully deal with large corporations and insurance companies. If the negotiations fail to produce satisfactory results, I won't hesitate to take a case to trial. I have successfully tried cases in numerous county courts across Pennsylvania and in various federal courts. I have been successful because I deal with personal injury laws on a daily basis. It's that simple.
I believe clients come first. I work for you and therefore am accountable to you. I take time to promptly return phone calls, and my goal is to clearly explain the laws that affect your claim, as well as any alternatives which may be available. I include you in the process and keep you informed of all developments.
I believe in working with my client's schedules. I know that many people are busy and may not be able to meet with me during the day. For your convenience, I can schedule appointments during evening hours, on weekends or may even be able to set up an appointment to meet with you at your home.
Above all, I believe that if you've been injured in an accident or due to someone else's carelessness, or, if you have been sued by someone who had been injured, you deserve to be represented by an experienced, successful lawyer who will fight for your right — a lawyer who is responsive to you, who is easy to get along with and who is on your side.
About Daniel E.P. Bausher
Dan is a trial lawyer concentrating his practice on significant trauma and personal injury cases for plaintiffs and defendants. He represents clients in automobile accidents, truck accidents, motorcycle accidents, uninsured/underinsured claims, fall down accidents, construction accidents, products defect cases, fire cases and workers' compensation. Dan has handled personal injury litigation for over 40 years and is a frequent speaker at legal seminars. He graduated from The Dickinson School of Law (J.D., 1979) and Juniata College (B.A., 1976).
Dan is a member of the Pennsylvania Bar Association, the Pennsylvania Association for Justice, the Pennsylvania Defense Institute and the American Association for Justice. He is a past President of the Berks County Bar Association, where he continues to be a member of the Alternative Dispute Resolution Committee, Civil Rules Committee, Workers' Compensation Section and Civil Litigation Section.